Your Brain Gets Thirsty, Too
So treat it to the most unique and delicious history class around!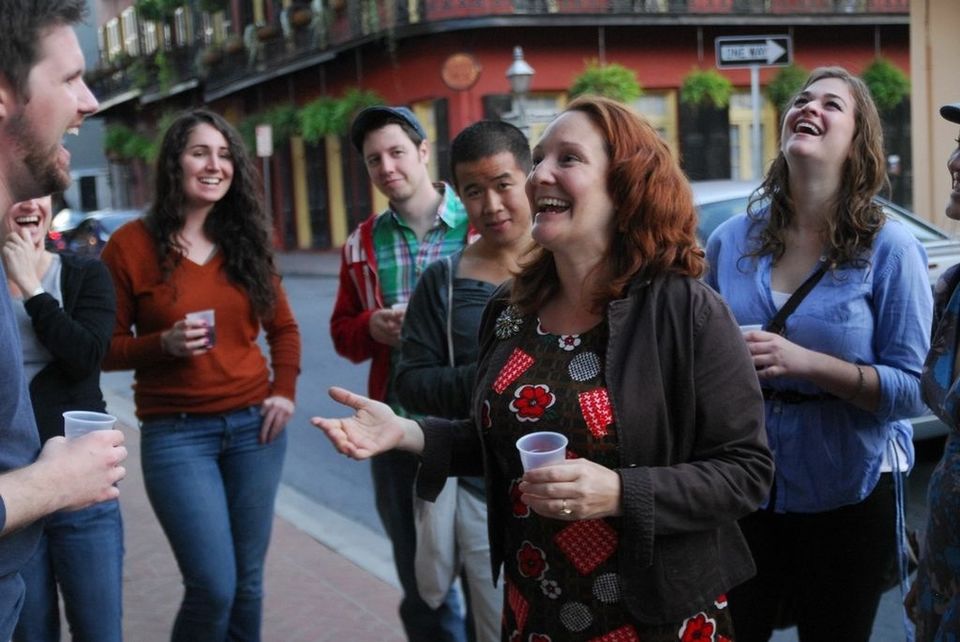 Drink & Learn experiences are themed, interactive presentations that use famous drinks and ingredients to tell the rich history of New Orleans. Join drinks historian Elizabeth Pearce at unique locations around town as she regales you with tales of rum, rebellion, whiskey, prohibition and more!
The Experiences
Sate your curiosity and slake your thirst all at once!
Each Drink & Learn Experience immerses the attendee in the history of New Orleans and the South by way of famous cocktails and their ingredients. Each drink sampled by visitors plays an integral role in telling the story of the city and the region.
Virtual Happy Hour
Learn the history and techniques behind America's classic cocktails
Join drinks historian Elizabeth Pearce for a virtual happy hour that combines the engaging history of one classic cocktail with interactive drink-making demos.Each class includes tales of the people, places, and events that informed the drink's creation, along with a healthy dose of cocktail-mixing advice. Guests will receive a recipe card ahead of time so they can gather supplies and ingredients ahead of time. Classes are limited to 12 guests. Each ticket it good for one person, not for one screen.
Cocktail classes offered:
Old Fashioned
Sazerac
Martini
French 75
Margarita
Hurricane
Ramos gin fizz
The Cocktail Tour
Drink and learn while walking in the French Quarter
Experience the French Quarter's most famous landmarks while you hear about the people who gave the city its rich character and sip on the drinks that carry their stories. Notable stops along the way include the Pharmacy Museum, Jackson Square, St. Louis Cathedral, and the Port of New Orleans. This tour does not stop at any bars; however, the price includes several cocktails and punches, so you will never have to pull out your wallet to buy a drink!
Drinks include
St. Charles Hotel Punch
Sazerac
Hurricane
Praline Liquor
Your Host
The dynamic woman who will make your experience unforgettable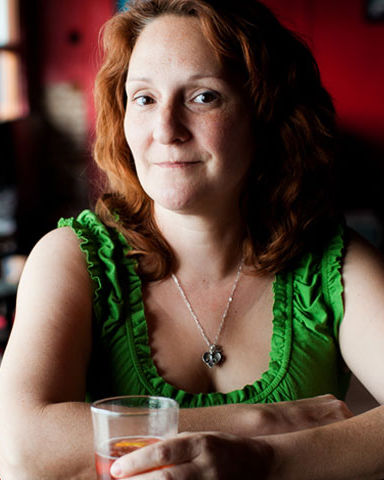 Elizabeth Pearce
Elizabeth Pearce, founder and owner of Drink & Learn, is a Louisiana native and drinks historian who tells the story of New Orleans through its iconic beverages. She was named a "2017 Person to Watch" by New Orleans magazine.
Pearce is the host of the Drink & Learn podcast, the author of Drink Dat New Orleans, a guide to bars across New Orleans and a co-author of The French Quarter Drinking Companion, a narrative guide to 100 notable bars in America's most eclectic neighborhood. She is the Education Specialist for the Sazerac liquor company.
Prior to creating Drink & Learn, Pearce was the original Senior Curator of the Southern Food and Beverage Museum and was responsible for creating its original exhibits including Toast of New Orleans: The Drinks of the City and its featured local exhibit, Louisiana Eats. Her exhibit Restaurant Restorative was commissioned by the James Beard Awards to honor the role New Orleans restaurants played in the city's recovery.
She keeps her desk messy and her whiskey neat.
Testimonials
The word on the streets… of New Orleans
Drink & Learn was well informed and highly entertaining. You also get better cocktails than you would in most bars.
T. Cole Newton
Bartender and Owner, Twelve Mile Limit
Fantastic New Orleans history through delicious cocktails...I'd do it all over again just for the Sazerac I get to drink while freshening up on my city's history.
Chris Hannah
Bartender, Arnaud's French 75 Open
Drink & Learn isn't just for drinkers: in addition to fascinating New Orleans cocktail lore, Elizabeth provides equally fascinating historical and cultural context that makes the two hours pass like minutes. Her knowledge is encyclopedic and her enthusiasm is infectious. Her drinks are good, too!
Jeff "The Beachbum" Berry
Vintage tiki drink author
Elizabeth is one of my favorite people to share a drink with.
Todd Price
Drinks Editor, The Times Picyune
While many presentations do a great job of educating about drink history, Elizabeth Pearce really steals the show by injecting the passion and showmanship you'd expect from a true New Orleanian. She brings to life the finer aspects of cocktail culture that appeal to so many of us.
Steven Yamada
President, United States Bartender's Guild New Orleans Chapter
While anyone can stroll through the French Quarter with a drink in hand, Elizabeth Pearce mixes history and folklore with a heap of personality to create an unforgettable experience.
Nick Nevares
Founder, Eventualizers event services consultation
...so what are you waiting for?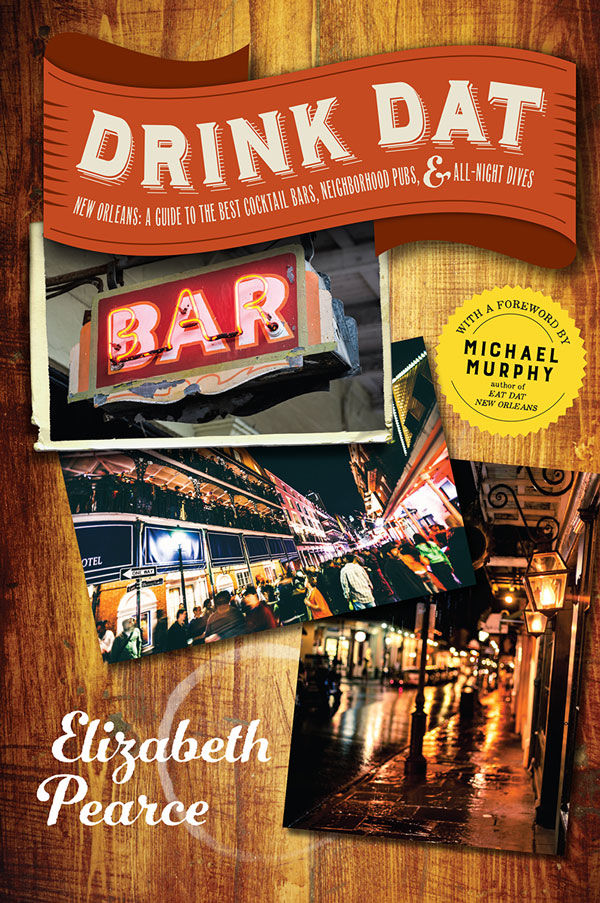 Drink Dat New Orleans
A Guide to the Best Cocktail Bars, Neighborhood Pubs, and All-Night Dives
When she's not creating and giving Drink & Learn Experiences, owner Elizabeth Pearce writes about drinking culture in New Orleans. Be sure to check out her newest book, Drink Dat New Orleans: A Guide to the Best Cocktail Bars, Neighborhood Pubs, and All-Night Dives. A series of short narratives disguised as a guidebook, this book meanders through the entire Crescent City; from historic establishments to celebrated neighborhood joints to late-night dives, it's all here. Get your copy today!
Buy Drink Dat from Amazon
Buy Drink Dat from your local book store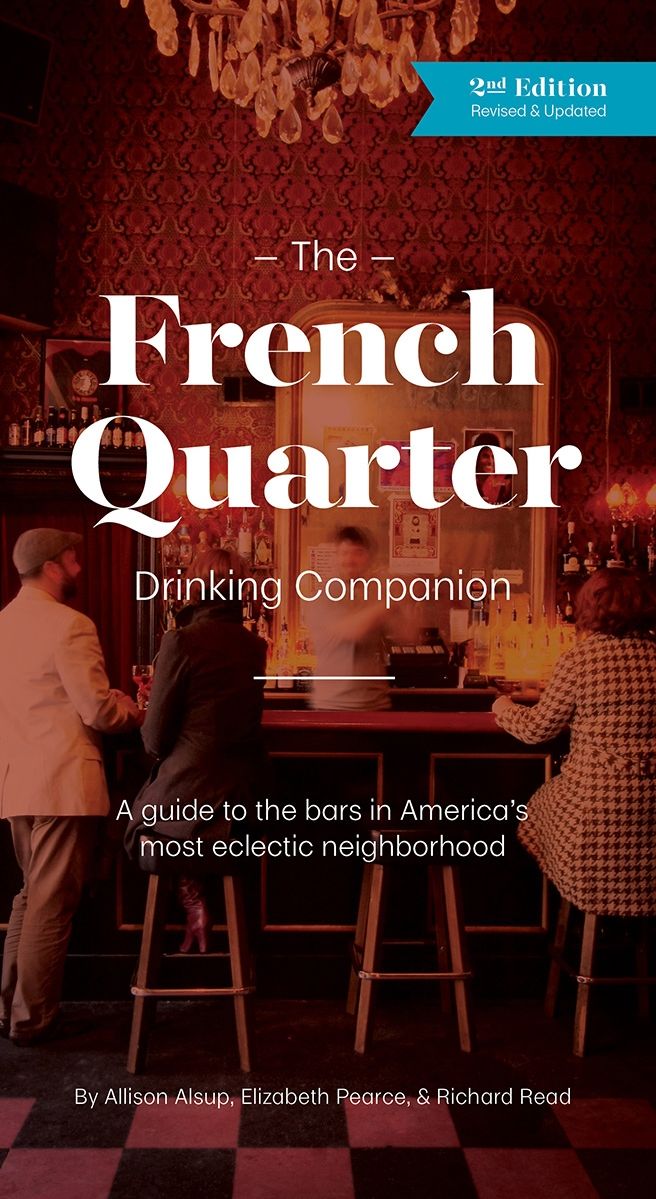 The French Quarter Drinking Companion
A guide to the 100 best spots in America's most notable neighborhood.
Elizabeth's first book, co-authored with two of her favorite tipplers, was The French Quarter Drinking Companion: a guide to the 100 best spots in America's most notable neighborhood.
A series of short narratives disguised as a guidebook, this book meanders through the highs (and lows) of storied drinking establishments throughout this famed neighborhood. Co-authors Elizabeth Pearce, Allison Allsup and Richard Read weave stories that reflect on atmosphere, significance, and tattoo motifs present at each watering hole. Get your copy today!
Buy The French Quarter Drinking Companion from Amazon
Buy The French Quarter Drinking Companion from your local book store